Welcome to VMA Euro - Your Trusted European Car Mechanic
Are you looking for a high-quality European car service in the Hills District?
Would you like better services than your dealership can offer?
Do you want a trusted and reliable mechanic to look at your car?
Would you like to come to a workshop that is professional and clean?
If you can relate to any of these questions, VMA Euro should be the right fit for you!
We bring experience, knowledge and a unique, personalised service to ensure that your European car gets the love & attention it needs.
The VMA Euro Team
Our team has an impressive total of 40+ years of experience working with Volkswagen, Audi, Mercedes, BMW, Porsche & Skoda models.
Our strong passion for the European car market gives us that edge over your "standard" friendly car mechanic who regularly overcharges you, but you stay because you've been going there for years and it's just easy.
In our workshop, you should expect to receive a personalised one-on-one service so we can determine what is best for your car.
We ask the right questions to understand both you and your car better.
Have you had any issues?

Have you noticed any changes since your last service?

Have you topped anything up yourself? (such as the oil ot other fluids)


All these answers give us the information we need to give your car the best care possible.
We've built a strong & reliable team here at VMA Euro which we would describe as the great strength of our business. We are a team who you can trust will provide you with the servicing, repairing and performance tuning that your car needs.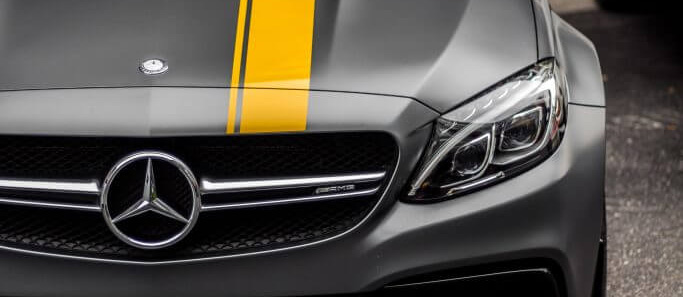 What We Offer As Sydney's Leading European Car Mechanic

At VMA EURO we specialise in the most popular European vehicles such as Volkswagen, Audi, Mercedes, BMW, Porsche & Skoda and provide a few different servicing packages for you and your car.
We offer the following services to the Hills District and the Greater Sydney region:
• General Servicing
• Premium Servicing
• Logbook Servicing
• Pink, Blue & Green Slips
• Repairs
• Performance Upgrades
• Performance Tuning
VMA Euro Vehicle Servicing

Basically, we offer different packages because we understand that Sydney wants more personalised pricing.
There is a significant gulf in desires if we're talking about comparing what a classic A-to-B driver wants in their car with what a passionate part-time racer wants.
The reason we provide these slightly different car servicing packages is to suit the needs of our diverse client base - and it works!
Certified Mechanical Repairs
In addition to regular car servicing, we also offer mechanical repairs if required.

It's unfortunate but with so many moving parts, some things do need to be replaced from time to time.

We also understand that our clients, in the past, have been unhappy with other mechanics for giving them a super brief rundown, using all the buzzwords to confuse you, followed with an expensive invoice.

We don't do that here.

We ensure full transparency and if we've assessed your car and have determined that it requires a part to be purchased, we ALWAYS call you first to discuss so we're both on the same page.

We want you to trust us, and providing you with a full rundown of what's required is best for everyone!
Performance Tuning Specialists

At VMA Euro, we're also self-confessed "car nuts". We love taking cars to new levels with ECU Software Tunes or bolting on performance parts such as:
Air Intake Systems
Exhaust Systems
Intercooler Systems
Along with our ability for first-class diagnosis, we offer full in-house engine transmission overhauls and repairs for performance vehicles.
Our experienced team have a shared vision and commitment to provide Sydney locals with car tuning excellence.
We regularly use the following local suppliers for our performance servicing needs:
Integrated Engineering
Darkside Developments
ECS
H&R
CTS
Sachs
Eibach
034
Super Pro
How to Contact VMA Euro
You can reach out to the VMA Euro team by either calling us on (02) 9679 1626 or by visiting our Contact Us page and filling out an enquiry form.

If you want to keep in touch with us on social media, check our links for Facebook, Instagram & Google below!